Welcome to e-LawLines!
For 30 years, David P. Weiss has published literally hundreds of articles to address issues of interest to small and medium-size businesses, nonprofit corporations and individuals, in this easy-to-read and comprehensive format. All of those articles are assembled here on the e-LawLines blog for you – a free resource designed to help you navigate the sometimes-daunting legal landscape. Start browsing now!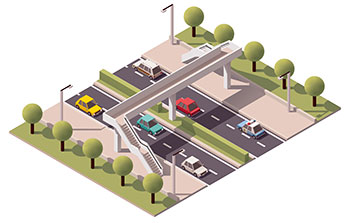 Contractors that have survived catastrophic events like the 2018 Florida International University bridge collapse often engage in key post-crisis analysis to ensure they are better prepared in the future. Times of great corporate strife often mold an organization into... read more
Subscribe to e-LawLines
e-LawLines publishes a periodic, usually monthly, article on some aspect of the law germane to businesses, associations or individuals. We invite you to sign up to receive these articles via email.