Litigation is any dispute, or lawsuit, that is heard by a court of law. Business attorneys makes it a top priority to help you avoid litigation – by being proactive as much as possible and, if litigation is unavoidable, by posturing to be in as good and secure a position as possible under the circumstances – and we will be there for you if litigation does become necessary to either defend your company in a lawsuit or to file suit to protect the legal rights of your company.
Litigation Experience
We have years of practical experience addressing the litigation needs of clients, whether individuals or businesses, in a broad range of industries. Cases which have successfully resolved include disputes involving shareholder/member issues, easement restrictions, subdivision associations, condominium associations and road associations matters, breach of contract, real estate contract matters, franchise disputes, property tax disputes and more. We have years of experience dealing with non-competition agreements, non-solicitation agreements and other employer/employee contract disputes.
While litigation should be avoided whenever possible, as there is never certainty of outcome, if a situation does present itself which requires representation either as a plaintiff or defendant, know that we focus on trying to resolve the matter expeditiously and economically.
We are comfortable in handling complex litigation matters in federal court. Our skill set also includes appellate representation before the highest state and federal courts.
This is a sampling of the litigation services available to individuals and businesses:
Breach of Contract
Collections
Easement Enforcements
Employment Law
Franchise Disputes
Insurance Coverage
Insurance Subrogation
Mediation
Non-Competition Covenants
Non-Solicitation Agreements
Property Tax Disputes
Quiet Title Actions
Real Estate Contracts
Specific Performance Suits
Temporary Restraining Orders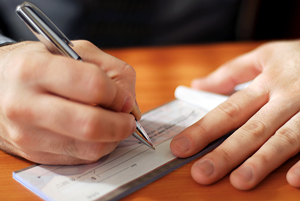 From my vantage point, there are close calls, and then there aren't. This is a story where the facts and arguments point, indisputably, to the issue not being even remotely close when viewed from the reasonable person standard. In a recent case involving two subjects...
read more