Real Estate Law

Real property or real estate practice encompasses everyday transactions: buying or selling homes, commercial or industrial sites and buildings, financing, whether through banks, other commercial lenders or seller take-back mortgages, zoning and subdivision regulations and title restrictions, and deed encumbrances and landlord-tenant matters.
While the foregoing list are types of matters our attorneys routinely handle, we also have substantial experience in representations including homeowners' associations, condominium associations, developers, mortgage workouts, foreclosures, redevelopment projects, property line disputes, neighbor disputes and more.
More recently, we have also begun to assist in reinstating deeds of trust after foreclosures and returning legal title of houses to the homeowners. Whether the real property issue you face is in the future or something you are in the middle of, we can assist you by explaining your options, rights and obligations, and represent you in resolving your particular matter. Call us to see if we can help you.
We can assist you in most of your real estate matters, including:
Condominium Associations
Deed Restrictions
Deeds of Trust
Easements
Financing
Foreclosures
Homeowners' Associations
Landlord/Tenant
Leases
"Like-Kind" Exchanges
Mortgage Reinstatements
Neighbor Disputes
Property Line Disputes
Purchases
Redevelopments
Rezonings
Road Associations
Sales
Subdivisions
Tax Credits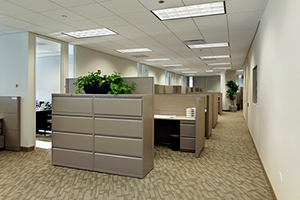 For many entrepreneurs and small business owners, and even employees of larger companies, a centralized workplace is increasingly unnecessary, and the "workplace" has shifted to "any place," so long as that place has Wi-Fi. However, the freedom to work from anywhere...
read more