Quinn Murphy, Attorney at Law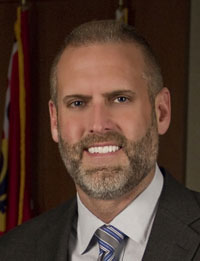 Quinn Murphy, Attorney at Law
Sandberg Phoenix & von Gontard P.C.
314.446.4231
[email protected]
Quinn is lead of the Construction Practice Group at Sandberg Phoenix & von Gontard. Quinn's practice focuses on business, commercial and construction litigation, and Quinn has represented contractors, subcontractors, manufacturers, real estate developers, long-term care and sports/entertainment law clients in litigation throughout the United States. Unlike some litigation attorneys, Quinn is a trial lawyer with significant first chair trial experience in state and federal court in breach of contract, real estate and construction related matters. In addition to his significant first chair trial experience, Quinn has successfully mediated and arbitrated disputes to resolution in Missouri, Illinois and multiple other states.
A creative thinker, Quinn's ability to serve his clients relies not only on a deep knowledge of his clients' businesses and the legal matters that often affect them, but also upon his own ability to creatively solve common problems in non-traditional ways. By learning about his clients and their industries, as well as the individuals or businesses on the other side of the litigation, Quinn often develops unique solutions that creatively resolve legal conflict. When a resolution cannot be reached, Quinn's clients rely upon him as a strong advocate at trial, and Quinn's personality, charisma and ability to "connect with a jury" have resulted in numerous favorable verdicts for Quinn's clients at trial.
Education
Drury University, B.A., M.A.
St. Louis University School of Law, Cum Laude, J.D.
Admitted to Practice
Missouri, Illinois
Civic and Professional Associations
Lighthouse for the Blind, board of directors
Flyers Aquatic Swim Team, board of directors
Sparrow's Nest Homeless Shelter, volunteer
Awards and Recognition
Missouri & Kansas Super Lawyers – "Rising Star" in 2012
Missouri Lawyer's Weekly – "Up & Coming Lawyer" in 2011