Kyle Haubrich, Counsel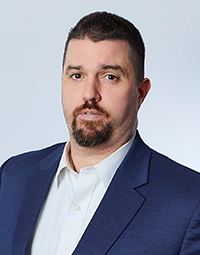 Sandberg Phoenix & von Gontard P.C.
314.425.4936
[email protected]
Kyle Haubrich is Counsel at Sandberg Phoenix and brings with him more than five years of legal experience. He focuses his practice on the rapidly evolving areas of health care law, specifically on HIPAA and MACRA regulations – both for individuals and businesses – and on the new Medicare Access and CHIP Reauthorization Act (MACRA) with special emphasis on the two compensation paths of Merit-based Incentive Payment System (MIPS) and Advanced Alternative Payment Models (APMs) applied to Medicare reimbursements, which represents perhaps the most significant change in Medicare compensation in decades. Kyle not only offers deep insights and understanding of these regulations to his clients, he also has a complete understanding of the business implications and needs of his clients, which enables him to tailor his services precisely to each client's individual needs and business objectives.
Kyle has developed a full suite of these services for clients, including:
Complete HIPAA/HITECH, OSHA and MIPS booklets with all the policies, procedures, documents and other required forms developed specifically for a physician's practice or a hospital's physician's group.
Updates to the booklet, for one year, as the laws can change quickly.
Live, onsite monthly/quarterly trainings for physicians and office staff members.
Training focusing on compliance with the HIPAA, OSHA, MACRA and its two compensation paths, MIPS and APMS.
Risk Analysis & Risk Management Reports and walkthroughs for HIPAA and OSHA compliance.
HIPAA, OSHA, MACRA and its two compensation paths, MIPS and APMS, training role plays to ensure staff fully understands what is required to be in compliance with these laws.
HIPAA, OSHA, MACRA and its two compensation paths, MIPS and APMS required, necessary and/or practice specific necessary forms, updated whenever the law changes or a need of the practice/hospital arises.
Legal representation if a physician's practice is audited for noncompliance by the Department of Health and Human Services (HHS), the Center for Medicare and Medicaid Services (CMS) or Federal Department of Labor – OSHA.
Kyle also offers clients a strong business background in health care practice management and counsel. He is a strategic and proactive thinker who provides legal advice describing possible outcomes and options during contract management. Kyle also has developed a thorough knowledge of IT practice as it relates to all new health care reform laws, including knowledge of electronic medical records programs, the ability to navigate through the rules and regulations and the ability to communicate needs to IT staff members.
Background
Kyle received his Juris Doctor with an emphasis in Public Policy and Regulation from Michigan State University College of Law and he received his Bachelor's in History Education and American Government from Brigham Young University.
Kyle is licensed to practice in the state of Missouri but advises clients in several states on how to comply with these federal healthcare regulations.