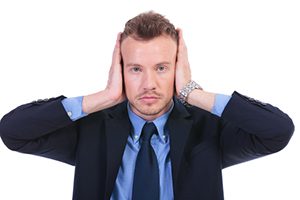 In a 2016 action brought under the Federal Trade Commission ("FTC") Act, the U.S. Ninth Circuit Court of Appeals was faced with a situation wherein a company offering a "free" online service included in the very fine print a negative option to enroll in, or should it be said to opt out of, a program that charged up to $60 per month. While the company and other individuals settled, the president of the company elected to go to trial.
The Ninth Circuit Court of Appeals affirmed part of the Circuit Court decision that found that the negative option was deceptive in that it was not adequately disclosed and was unfair to consumers. Further, the Circuit Court had found the company president personally liable because he personally managed and oversaw the marketing, including how the negative option was disclosed on the website.
Apparently the district court had found the president liable, in part, based upon the testimony of the company's in-house counsel that, when counsel was advised of the subterfuge that was intended to be implemented, counsel's efforts to advise the president of the legal short-comings were rebuffed by the president covering his ears and refusing to consider the legal implications.
Obviously, not heeding counsel's advice was ill-advised in that situation, and proved costly as well. Counsel's advice should, at a minimum, at least be carefully weighed. Going rogue may create personal liability, a situation that engagement of counsel was intended to avoid in the first place.