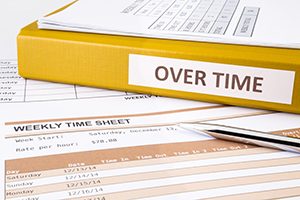 A ruling is expected to be issued soon from a United States District Judge of the United States District Court for the Eastern District of Texas concerning a legal challenge to planned implementation on December 1st of the new salary test under the Fair Labor Standards Act.
A group of 21 states filed the lawsuit challenging the Department of Labor's new overtime rule.
While the states' claims that the new rule violates the Tenth Amendment, those claims may not offer any relief to private employers or local governments. Other arguments raised by the states could in theory result in the rule being blocked altogether. However, many legal observers have not put much stock in potential legal challenges to the new rule.