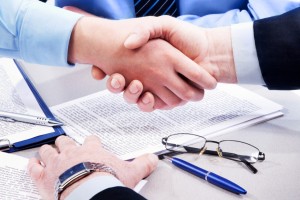 While Shakespeare did not plot his plays around non-solicitation agreements between employees and employers, this area remains an actively litigated one in today's workplace. Most of these agreements provide that an employee, after the employment relationship ends, may not, directly or indirectly, solicit the customers of the former employer.
But, how does a court construe the "will not solicit" language? Recently, the Missouri Court of Appeals faced this legal issue. In that case, the former employee testified that a previous customer, on its own volition, contacted him for insurance services at his new company. Thus, his attorney argued that since the customer initiated the contact, the former employee did not violate his non-solicitation agreement.
To the contrary, the company asserted, the non-solicitation provision prohibited the employee from selling insurance to any of his former customers.
The result?
The Court of Appeals found this was a factual dispute that had to be decided by a jury, and the appeals court reversed a summary judgment in favor of the company. Thus, the case will head to trial.
Courts from other jurisdictions have focused on the "plain meaning" of the word, and have noted that the dictionary definition of solicit is "to entreat, importune … to endeavor to obtain by asking or pleading … to urge…" Those courts require some affirmative act on the part of the former employee which might then be considered a "solicitation." In other words, these courts have held that merely accepting business does not in any sense constitute a violation of a non-solicitation agreement. However, still other cases have reached the opposite finding.
Perhaps The Bard did weigh in on the topic with this quote from King Henry VIII: "Talking isn't doing. It is a kind of good deed to say well; and yet words are not deeds."