The Uniformed Services Employment and Reemployment Rights Act (USERRA) protects civilian job rights and benefits for veterans and members of Reserve components.
Under this important statute, an individual may be absent from work for military duty and retain reemployment rights to five years (the previous law provided four years of active duty, plus an additional year if it was for the convenience of the government).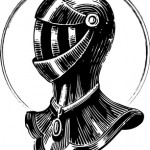 There are important exceptions to the five-year limit, including initial enlistments lasting more than five years, periodic National Guard and Reserve training duty, and involuntary active-duty extensions and recalls, especially during a time of national emergency. USERRA clearly establishes that reemployment protection does not depend on the timing, frequency, duration, or nature of an individual's service as long as the basic eligibility criteria are met.
USERRA provides protection for disabled veterans, requiring employers to make reasonable efforts to accommodate the disability. Service members convalescing from injuries received during service or training may have up to two years from the date of completion of service to return to their jobs or apply for reemployment.
The law also provides that returning service members are reemployed in the job that they would have attained had they not been absent for military service (the long-standing "escalator" principle), with the same seniority, status and pay, as well as other rights and benefits determined by seniority. USERRA also requires that reasonable efforts (such as training or retraining) be made to enable returning service members to refresh or upgrade their skills to help them qualify for reemployment.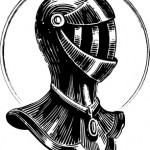 The law clearly provides for alternative reemployment positions if the service member cannot qualify for the "escalator" position. USERRA also provides that while an individual is performing military service, he or she is deemed to be on a furlough or leave of absence and is entitled to the non-seniority rights accorded other individuals on non-military leaves of absence.
USERRA also requires that service members provide advance written or oral notice to their employers for all military duty unless giving notice is impossible, unreasonable, or precluded by military necessity. An employee should provide notice as far in advance as is reasonable under the circumstances. Additionally, service members are able (but are not required) to use accrued vacation or annual leave while performing military duty.