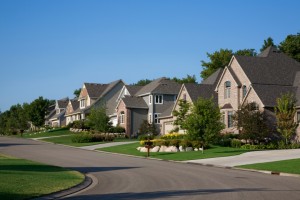 Lewis and Marla Stout live in the Raintree Lake community in Lee's Summit, Missouri. Two years ago, the Stouts erected a swing set and, at the request of their children, painted it purple. Pursuant to the Raintree Lake covenants and restrictions, the Stouts were required to obtain written approval from the Raintree Lake Property Owners Association's Architectural Review Board ("ARB") before making any "improvements, alterations, repairs, change of paint colors, excavations, changes in grade, or other work which in any way alters the exterior of any property or the improvements located thereon." Despite the foregoing language, the Stouts erected their purple swing set without obtaining written approval from the ARB.
After the Stouts erected the swing set, the Raintree Lake Property Owners Association ("POA") imposed fines on the Stouts and even threatened jail time, but the Stouts refused to remove the swing set. Accordingly, on December 29, 2014, the POA filed suit in the Jackson County Circuit Court. In its lawsuit, the POA requested, among other things, that the court order the Stouts to remove the swing set from their property and the subdivision.
At trial, the Stouts presented evidence that they tried to obtain the ARB's approval to erect the swing set, but that the ARB's used an arbitrary standard in denying the Stouts' request. In addition, the Stouts presented testimony that the color of the swing set met the requirement set forth in the ARB Guidelines which states as follows with respect to swing sets and play equipment: "Color: must be subdued and within harmony with other colors of the community including slides, swings and canopies." The Stouts argued that some property owners had purple front doors, and that some of the trees within the community had a very similar purple color.
While the Jackson County judge ultimately sided with the Stouts, her decision did not rest on the language of the covenants and restrictions or the Stouts' arguments at trial. Instead, the judge determined that the POA failed to establish a required element of its claim. Specifically, the judge held that the POA did not present any evidence to suggest that it suffered irreparable harm as a result of the erection and/or color of the swing set. In other words, the POA did not establish that it was harmed in such a way that a monetary remedy would fail to adequately compensate the POA for the Stouts' alleged improper behavior. Because the POA did not present evidence of irreparable harm, it was not entitled to relief against the Stouts.
This lawsuit presents yet another textbook example of the legal complexities faced by property owners and homeowners associations when trying to enforce and interpret covenants and restrictions. Generally, parties on both sides will have plausible arguments; and while courts will initially look to the covenants and restrictions themselves, careful consideration will often require an intermingling of various legal principles.