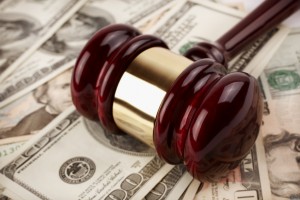 The Missouri Court of Appeals ruled in a recent case that the unit owners of a condominium building were not entitled to excess insurance proceeds remaining after their building was reconstructed. One of multiple buildings making up The Willows on the Lake Condominiums suffered complete destruction by fire in May of 2011. Insurance proceeds were approximately $550,000 in excess of the cost of reconstruction. The owners of nine (9) units in the destroyed building sought a declaratory judgment that they were entitled to the excess proceeds as well as other equitable relief.
The court, relying upon the provisions of The Willows' Declaration of Condominium, found that as costs in excess of insurance proceeds necessary for rebuilding the condominium was a common expense of all owners of the entire condominium development, the excess insurance proceeds was rightfully the property of the Condominium Association, not the individual owners whose units had been destroyed.
The court also rebuffed a claim that the unit owners should not have been charged any assessments while the building was under reconstruction. The court again sided with the Association, relying on an earlier Missouri appellate case which noted that even during rebuilding, "the grass on the lawn grows to the same length, the snow on the sidewalk accumulates to the same depth, the roof and exterior paint deteriorate at the same rate," and thus upheld the Association collecting assessments during the rebuilding period.